BSP to contest Karnataka assembly elections, says Mayawati
Mar 27, 2023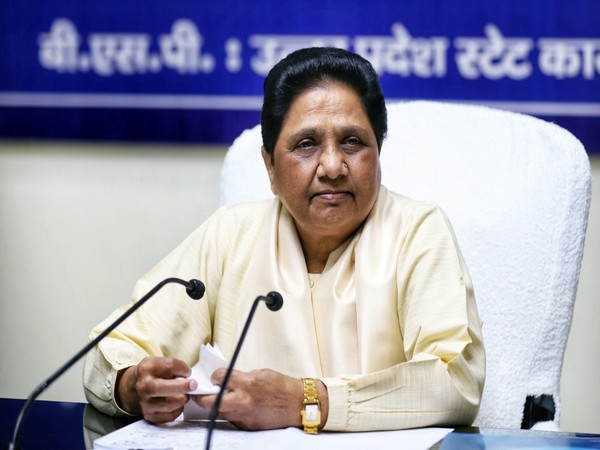 New Delhi [India], March 27 : Bahujan Samaj Party (BSP) supremo Mayawati on Monday announced that BSP will contest the upcoming Karnataka Assembly elections.
Taking to Twitter, Mayawati said, " BSP will contest elections alone on its own strength in Karnataka assembly elections to be held soon. Names of 60 per cent candidates were finalized in an important meeting held in Delhi today."
"The list of selected BSP candidates will be released locally soon. Along with this, the state unit has been given strict instructions that in the remaining assembly seats, most of the party's dedicated and hardworking workers should be promoted and fielded in the election," he added.
On BSP supremo Mayawati's decision to contest the Karnataka assembly elections alone, Yogi Government's Minority Welfare Minister in Uttar Pradesh Danish Azad said, "everyone has the right to contest elections, be it BSP or any other political party. It is her decision but I can say that today the country has faith in Prime Minister Narendra Modi.
"The countrymen have full faith in the work done by Prime Minister Modi for the progress of the country, to increase its respect, no matter how hard the opposition parties try, but Modi ji rules in the hearts of people. I have full faith that BJP's victory is certain," he added.
On Saturday, the Congress party announced the first list of candidates for the Karnataka assembly elections.
The names of former Chief Minister Siddaramaiah and State party president DK Shivakumar are included in the first list of 124 candidates.
Siddaramaiah will contest from the Varuna constituency while DK Shivakumar will be the candidate from Kanakapura.
The Karnataka Assembly election is scheduled to take place this year.