"Commentary in Bhojpuri for IPL is a tribute to my mother tongue," says BJP MP Ravi Kishan
Apr 02, 2023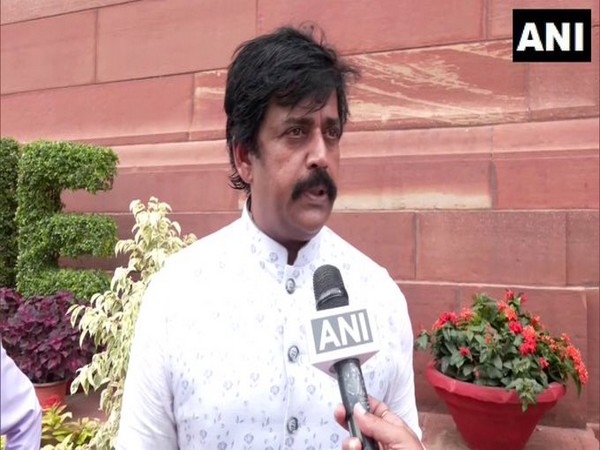 By Payal Mehta
New Delhi [India], April 2 : This year IPL is being live-streamed not only in English and Hindi but also in several regional languages including Bhojpuri, which is widely spoken in the states of Uttar Pradesh and Bihar among others.
The voice of the Bhojpuri IPL commentary is BJP MP from Gorakhpur and actor Ravi Kishan.
Talking to ANI, Ravi Kishan said, "I am a huge cricket fan and play the sport with the Bhojpuri team where my fellow MP Manoj Tiwari and others also play. Nuances of the sport come naturally to me with my playing experience. Commentating on the sport that too in my mother tongue makes it even more special."
The Gorakhpur MP, who is very particular about his attendance in Parliament, said that he has just committed dates for the weekend so that he can attend the Parliament Session. Among the other Bhojpuri speaking MPs and celebrities, Ravi Kishan is the only IPL commentator.
"There are close to 25 crore people across the country who speak and understand Bhojpuri, including states like Uttar Pradesh and Bihar. It is my duty to contribute in whatever manner I can for the promotion of my mother tongue," the Gorakhpur MP on being an IPL commentator in Bhojpuri.
This year, the IPL is available in a total of 12 languages. Not just in English and Hindi, fans can now listen to commentary in Bhojpuri, Marathi, Tamil, Telugu, Malayalam, Kannada Punjabi, Gujarati, Marathi and Bengali.
"The response that I have received has been phenomenal and I have got calls from all over the country and across the globe loving this experience. I am delighted that the TRP ratings of the Bhojpuri commentary have been at the top," actor turned politician told ANI.
Choosing a career in politics at the back of a very successful career in films, Ravi has often raised the issues concerning his colleagues from the Bhojpuri film industry in Parliament. Within a short span of becoming a Member of Parliament for the first time in 2019, he brought a Private Members Bill in Lok Sabha demanding Bhojpuri be included in the Eight Schedule.
The Eight Schedule of the Constitution includes 22 languages like Assamese, Bengali, Gujarati, Hindi, Kannada, Kashmiri, Konkani, Malayalam, Manipuri, Marathi, Nepali, Oriya, Punjabi, Sanskrit, Sindhi, Sindhi, Tamil, Telegu, Urdu, Bodo, Santhali, Maithali and Dogri.
There is a demand for another 38 languages to be included in the Eight Schedule.