Devotees throng Kashi Vishwanath temple to offer prayers on fifth 'Shravan Somwar'
Aug 07, 2023
Varanasi (Uttar Pradesh) [India], August 7 : A large number of devotees thronged the famous Kashi Vishwanath temple in Varanasi, Uttar Pradesh to offer prayers to Lord Shiva on the occasion of the fifth 'Shravan Somvar.' 
People queued up since the early hours to seek the blessing of Lord Shiva at the temple entrance. 


This year, Sawan will last for two months. It started on July 4 and will go on till August 31. It would be 59 days long and there would be eight Mondays instead of four.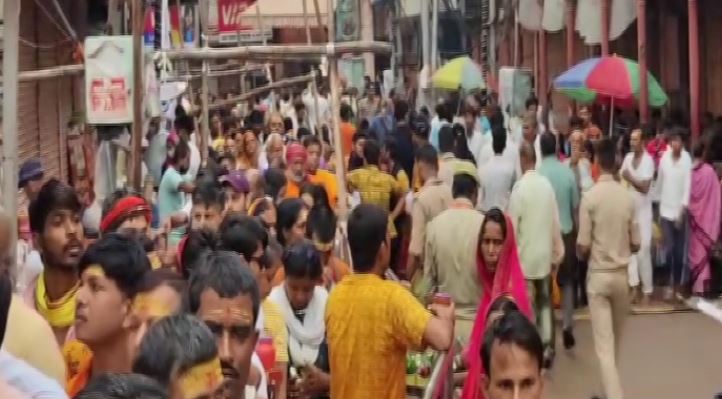 In the Hindu calendar, Sawan, also known as Shravan, is the fifth month of the Hindu lunar calendar and one of the holiest months of the year. This year, the Shravan period stretches for two months instead of the usual one-month period. Previously, an almost two-month-long Shravan period was observed approximately 19 years ago. 
According to religious beliefs, Shravan month is considered to be the favourite month of Lord Shiva. It is believed that by worshipping Lord Shiva in this period, people can get relief from their troubles.